Login to view price.
Discover the Elf Bar 600 V2 Disposable Vape, the new and improved Disposable Vape by Elf Bar, with new QUAQ mesh coils that enhance the flavour and reduce e-liquid waste.
With a smooth metallic finish, this sleek disposable vape adds a touch of style to its already glowing character. Enjoy up to 600 puffs that will last all day.
Elf Bar 600 V2 Disposable Vape, the same beloved features with a fresh twist of flavour and sophistication. Check out our extensive collection of Elf Bar products, from their ever popular Disposable Vapes to new and exciting E-Liquids.
Elf Bar is a reputable brand known for its exceptional disposable vapes and flavorful e-liquids. Their commitment to quality makes them a popular choice among vapers worldwide.
Features:
20mg Nicotine Salt

Suitable for MTL Vapes

Wide range of flavours
View full details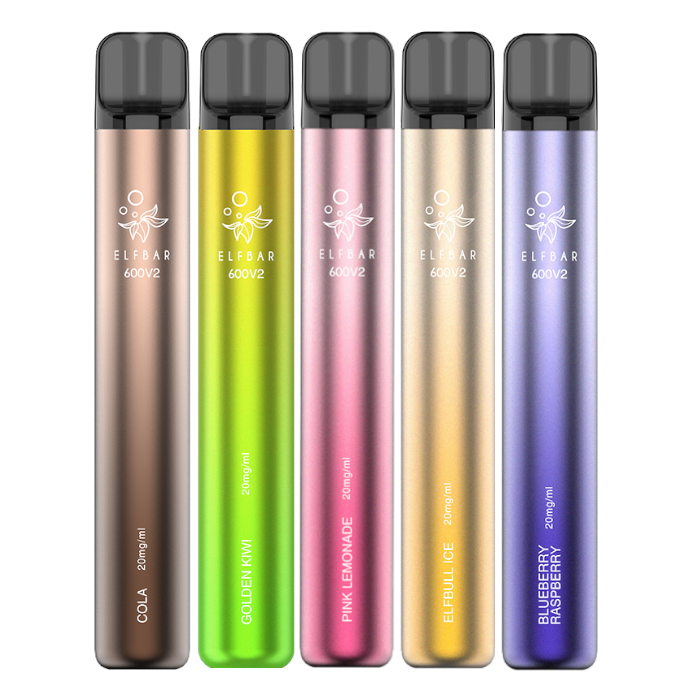 Saturday Delivery Available