Login to view price.
Blue Razz Lemonade Nic Salt E-Liquid by SKE Crystal Bar - a delightful burst of tart and tangy goodness. This e-liquid perfectly captures the unique taste of blue raspberries mixed with fizzy lemonade, creating a refreshing experience with every puff.
With a balanced 50:50 VG/PG ratio, this nic salt e-liquid produces a discreet amount of vapour. It's ideally suited for use with MTL devices such as pod kits and vape pens.
Available in 10ml bottles with 10mg and 20mg salt-based nicotine strengths. This nic salt is designed to absorb more quickly into the body than traditional freebase e-liquids, providing a smooth throat hit and a satisfying vaping experience.
SKE, the creator of popular disposable vapes such as the Crystal Bar, Amare Crystal One, and SKE Crystal Plus, has finally unleashed its long-awaited product, SKE Crystal Nic Salts E-liquid. Now enjoy your favourite disposable vape flavours in convenient refillable pod kits.
Looking for a disposable vape alternative? Try SKE Crystal Bar nic salt e-liquid and pair it with a pod kit. Shop now with a multi-buy offer and save.
SKE Crystal Bar Blue Razz Lemonade Nic Salt Features:
Flavour Profile: Blueberry, Raspberry, Lemonade
Bottle Size is 10ml
10mg and 20mg Nicotine Strengths
VG/PG ratio is 50/50
Designed for MTL Vaping
Compliant with TPD Regulations
Made in UK
Featured with a Childproof Cap and Tamper Evident Seal
Recyclable bottle
View full details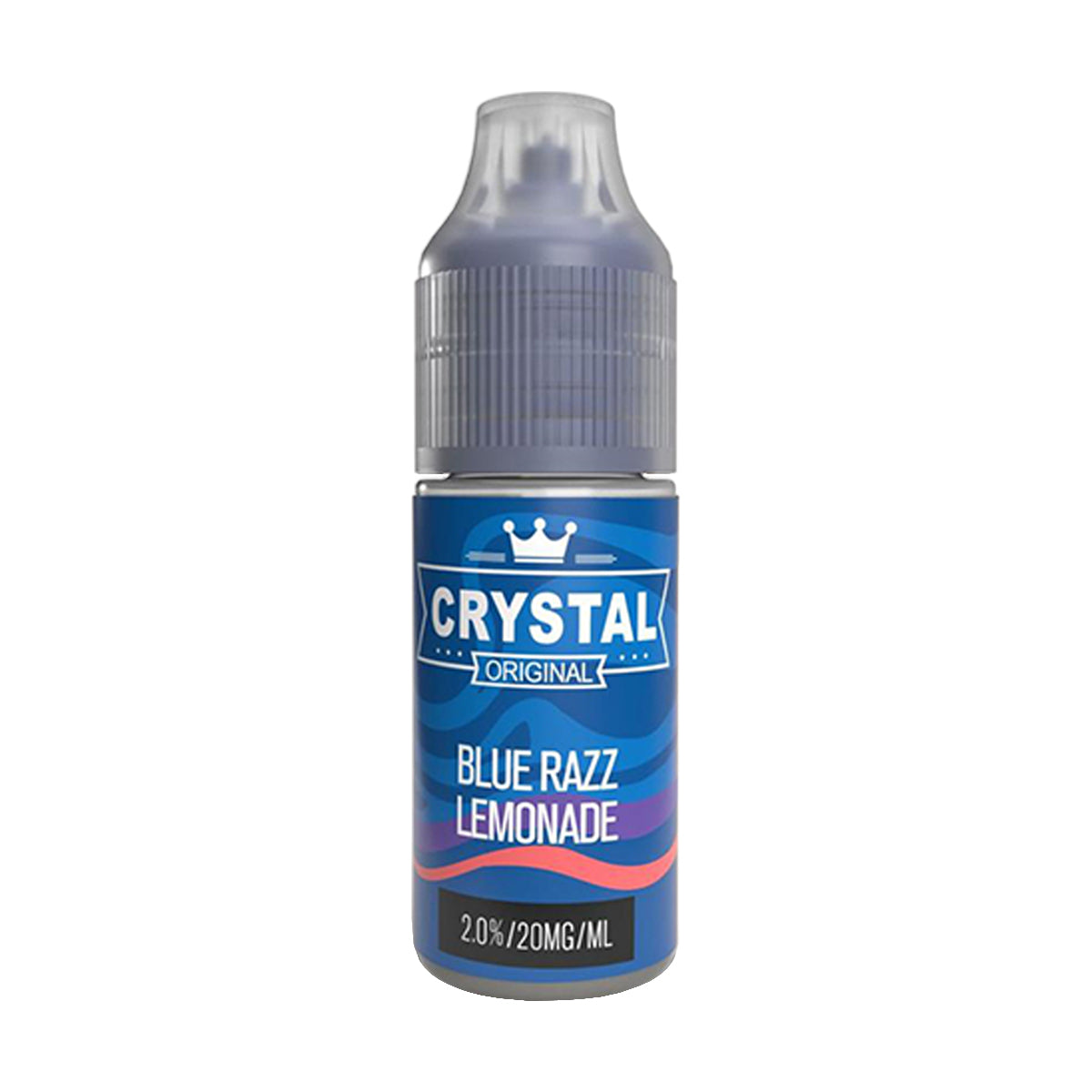 Saturday Delivery Available