Login to view price.
Dive into the luscious world of Lost Liq E-Liquids with Lost Liq Blueberry Razz Lemonade Nic Salt E-liquid; 10ml Nic Salt E-Liquids available in 10mg & 20mg.
Blueberry Razz Lemonade Nic Salt E-liquid by Lost Liq transports you to a lively festival of flavours. 
Imagine sipping a refreshing lemonade combined with a crazy combination of ripe, juicy blueberries and tangy raspberries that promises a pleasant, potent adventure with every vape. 
This nic salt e-liquid embodies the taste of summer, encapsulated within a 10ml bottle, each inhale keeps you feeling refreshed and energised. It's the epitome of happiness and zest, promising to elevate your spirits with a burst of citrusy sweetness. Let loose the taste festival with this fan-favourite fruity nic salt e-liquid by Lost Liq.
Discover the long-awaited Lost Liq nic salt e-liquids, which provide up to 3000 puffs of pure flavour per bottle! These e-liquids, inspired by bestselling disposable vape brands such as Elf Bar & Lost Mary, offer an unrivalled experience, blending creativity and quality in every drop. Dive into a sea of delicious flavours with Lost Liq.

Looking for something specific? Check out some of our other popular Nic Salt E-Liquids, such as Bar Series Nic Salts, Elfliq Nic Salts, or Bar Juice 5000 Nic Salts for the best nic salt e-liquid flavours inspired by disposable vapes.
Lost Liq Blueberry Razz Lemonade Nic Salt E-Liquid Features:
Flavour Profile: Blueberry, Raspberry, Lemonade

Bottle Size: 10ml

Nicotine Strengths: 10mg, 20mg

VG/PG Ratio: 50/50

Designed for MTL vaping with low-wattage devices

TPD Compliant

Made in the UK

Childproof Cap design

Recyclable bottle

3000 Puffs

Inspired by Disposable Vapes
View full details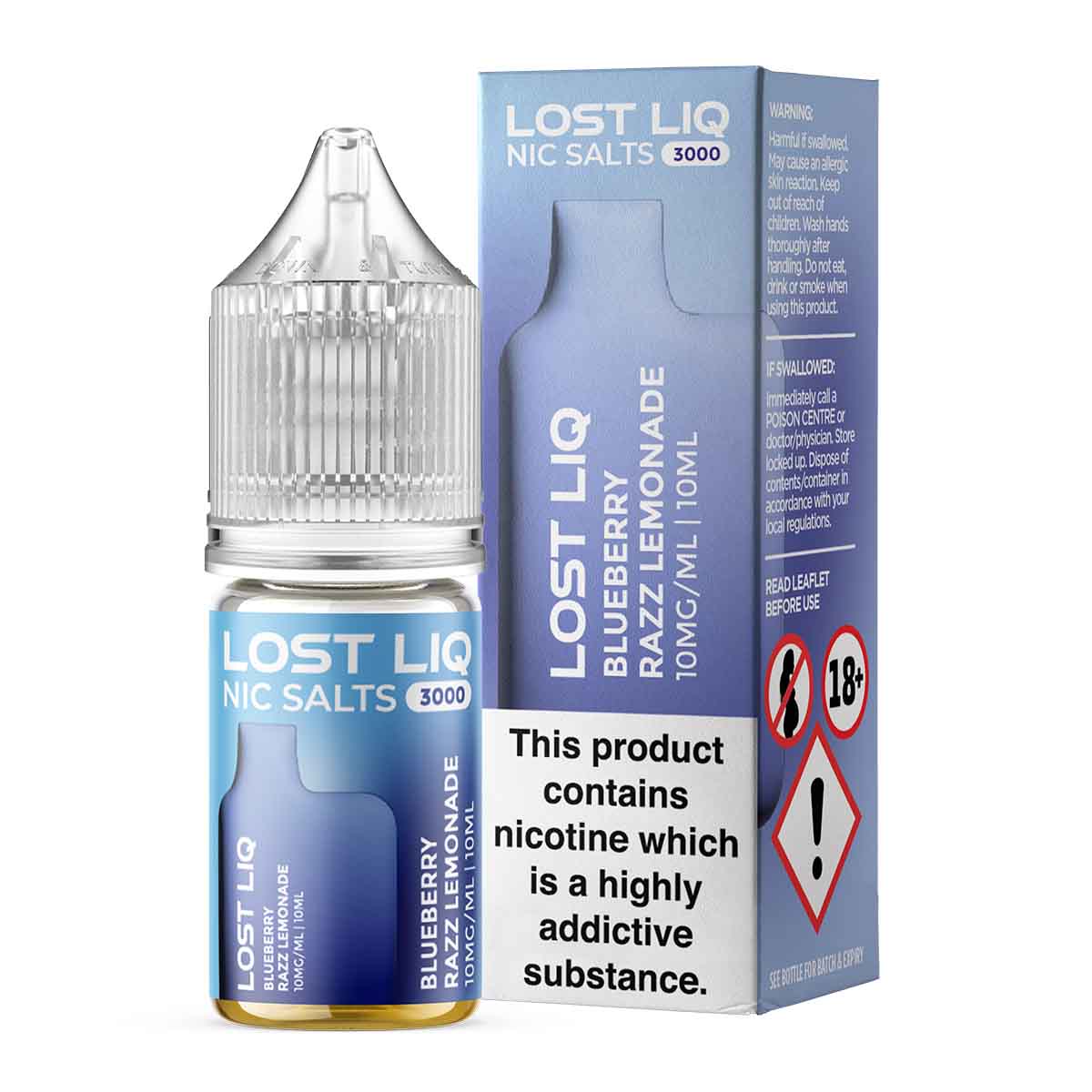 Saturday Delivery Available