Login to view price.
Discover the Bloody Mary BM600 Disposable Vape, the pinnacle of innovation in the world of disposables. Crafted with an unwavering commitment to flavour purity, this remarkable creation is destined to leave an impression.
While the BM600 Disposable Vape by Bloody Mary may bear resemblance to the Lost Mary BM600, make no mistake – the Bloody Mary is armed with a cutting-edge mesh coil that sets it apart. The distinction lies in the extraordinary intensity of flavour, a realm beyond the grasp of its predecessor.
Driven by a potent 550mAh built-in battery, the disposable BM600 arrives pre-charged and ready, affording approximately 600 puffs. Its 2ml e-liquid pod, enriched with nicotine salt e-liquid, is propelled by a unique 1.2Ω Mesh coil – an innovation that sets the Bloody Mary vape in a league of its own.
The Bloody Mary BM600 redefines expectations. The mesh coil's unparalleled surface area is a game-changer, revolutionising flavour delivery and vapour production. Its enhanced efficiency vaporises the e-liquid with finesse, culminating in a sumptuous and gratifying vaping experience that is truly second to none.
Features:
20mg Nicotine Salt
Suitable for MTL Vapers
Wide range of flavours
View full details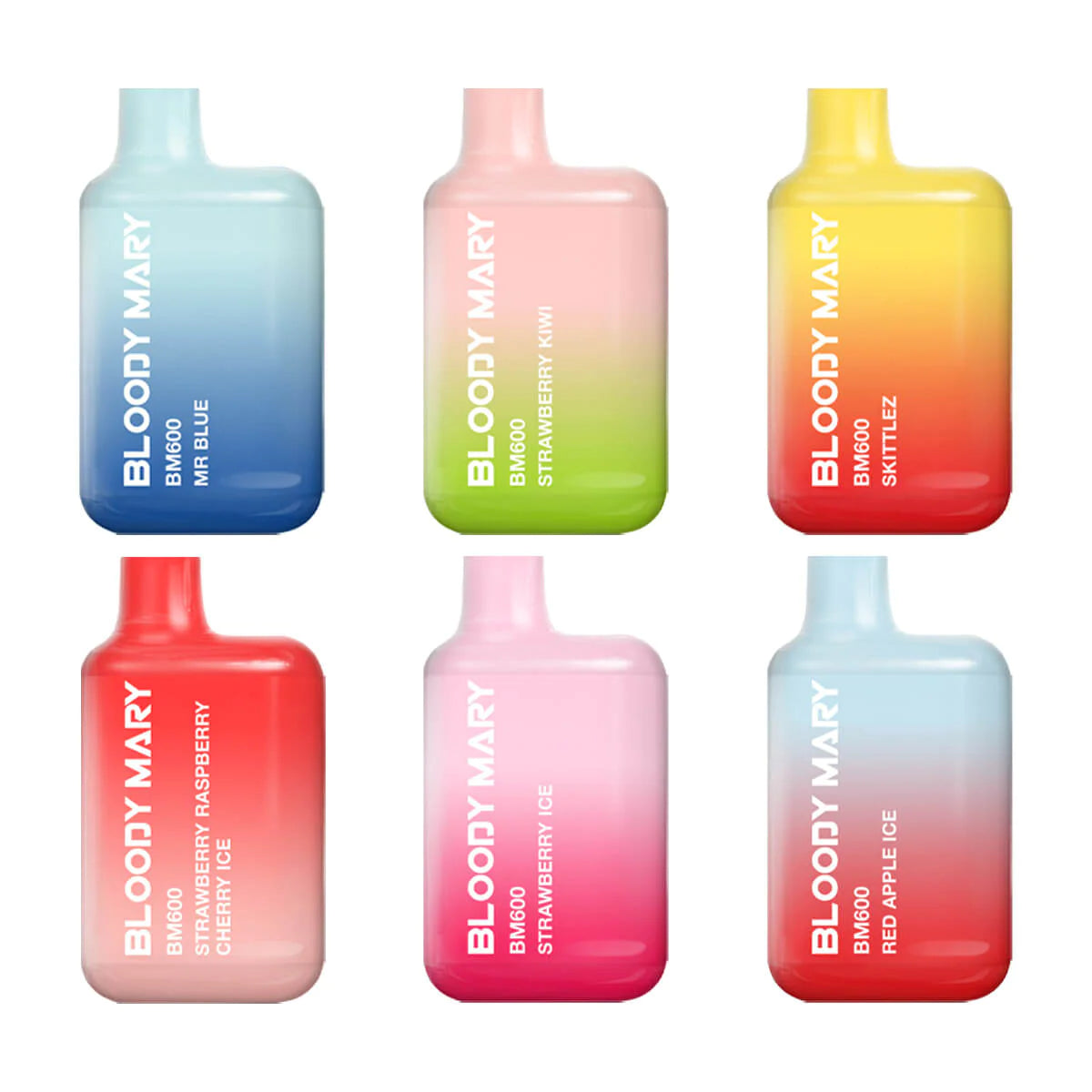 Saturday Delivery Available