Login to view price.
Discover our PNP Crystal Bar Salts Nic Salt E-Liquid Collection; available in 10mg and 20mg these vape liquids have been designed to provide a smooth hit.
Triple Mango Nic Salt e-liquid by PNP Crystal Bar Salts is an exquisite vape liquid full of exotic mango  notes; this flavoursome blend features 3 different mangoes mixed together to create a next-level luscious vape liquid.
PNP Crystal Bar Salts Nic Salts are a combination of 50:50 VG/PG  and are available in 10mg and 20mg nicotine salts to provide you with a smooth throat hit and intense flavour. Due to the nature of these nic salts, we'd recommend using them with a MTL Vape Kit or Pod Vape Kit for the best performance.
Based on the best disposable vape flavours such as the SKE Crystal Bar Vapes, these nic salts feature many of your favourite flavours - however, they're not produced by SKE, simply inspired by them.
PNP Crystal Bar Salts Flavours:
Banana Ice

Blueberry Ice

Blue Razz Lemonade

Blue Sour Raspberry

Cherry Cola

Fizzy Cherry

Fresh Mint

Grape Ice

Gummy Bear

Kiwi Passion Guava

Lemon Lime

Mixed Berries

Mr Blue

Pineapple Peach Mango

Rainbow Candy

Strawberry Watermelon Bubblegum

Triple Mango

Watermelon Ice
For more popular Nic Salt E-Liquids similar to PNP Crystal Bar Salts, check out some of our other best selling brands, such as Bar Series Nic Salts, Elfliq Nic Salts or Bar Juice 5000 Nic Salts.
PNP Crystal Bar Salts Features:
Flavour Profile: Mango

Bottle Size: 10ml

10mg and 20mg Nicotine Strengths

VG/PG ratio is 50/50

Designed for MTL vaping with low-wattage devices

TPD Compliant

Childproof Cap design
View full details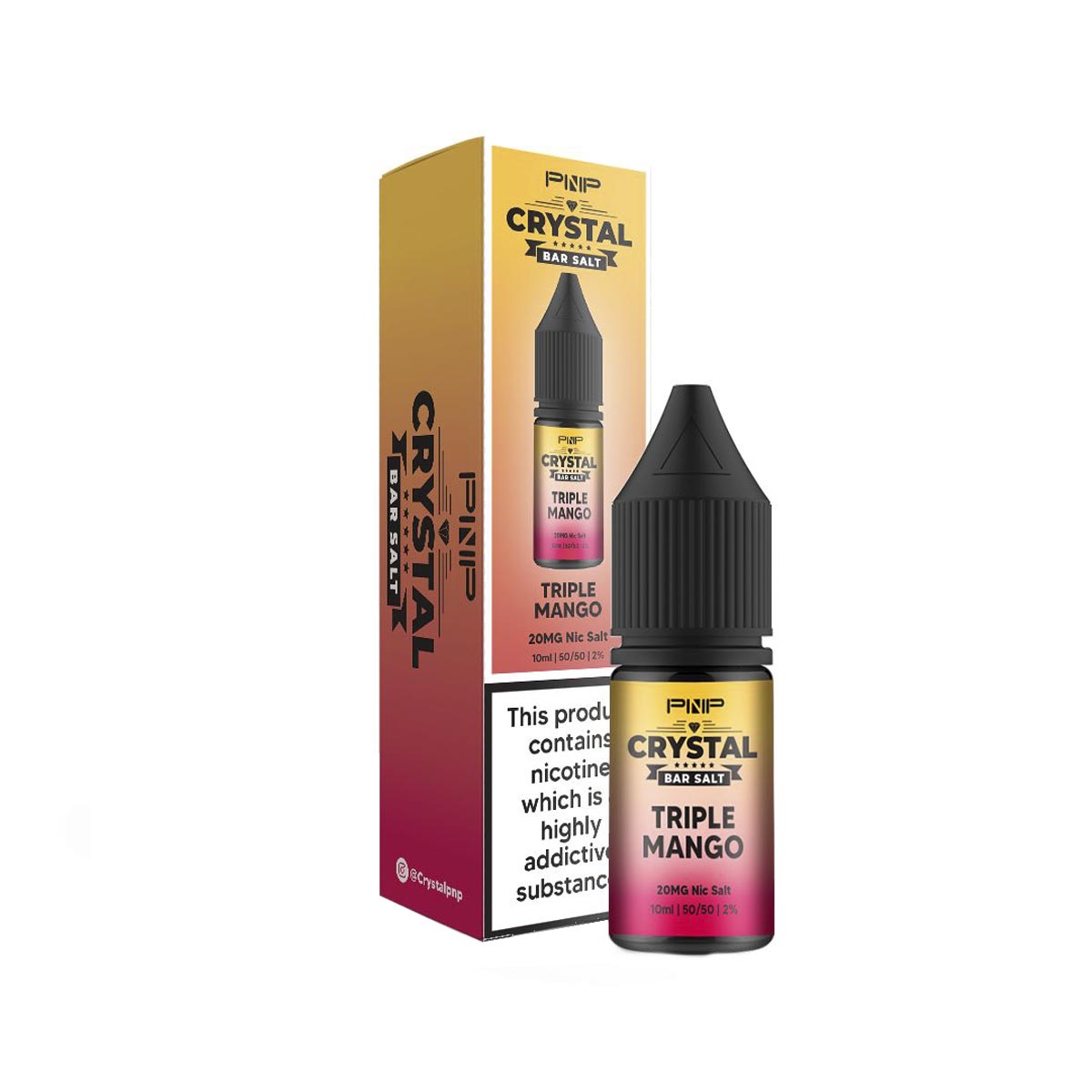 Saturday Delivery Available