Login to view price.
Ether Boro RBA Kit Lite by Suicide Mods: Discover your gateway into the Boro rabbit hole. In collaboration with Vaping Bogan, this affordable yet premium MTL/RDL tank is designed to provide exceptional performance. The Ether Lite is compatible with your favourite AIO boro mods and delivers outstanding efficiency without compromising quality.
All the Essentials Included
The Ether Lite Boro Tank has all the essentials to dive into the MTL/RDL vaping world. With the included Ether RBA, you'll enjoy the ease of building on the simple yet effective dual-clamp build deck. This allows for easy coil installation, making it perfect for beginners and experienced vapers.
Customize Your Experience
Fine-tune your airflow intake and achieve the perfect hit with the Ether Lite's four included airflow pins. Ranging from 1mm to 4mm, these pins allow you to adjust the airflow to suit your preferences, ensuring a personalized and satisfying vaping experience every time.
Clear PCTG Tank Reservoir
Never experience a dreaded dry hit again with the Clear PCTG tank reservoir. This transparent reservoir lets you easily monitor your e-liquid level, ensuring you stay on top of refilling and maintain optimal wicking to deliver consistent flavour and vapour production.
Convenient 510 Adapter
Included with the Ether Boro RBA Kit Lite is a 510 adapter designed to simplify the process of building and testing coils. Simply attach the tank to the 510 adapter and install it on a mod or coil tool. This allows you to build, check ohm readings, and eliminate hotspots before fully utilizing your new coils in your all-day vape setup.
Unlock a World of Possibilities
Step into the world of MTL/RDL vaping with confidence and style. The Ether Boro RBA Kit Lite by Suicide Mods and Vaping Bogan perfectly balances affordability, performance, and versatility. Explore the endless possibilities of customization and enjoy an outstanding vaping experience that caters to your preferences. Elevate your vaping journey with the Ether Boro RBA Kit Lite today.
The Vaping Bogan is a charismatic and influential figure in the vaping community. Known for his entertaining and informative content, The Vaping Bogan shares his passion and expertise through reviews, tutorials, and advocacy, significantly impacting vapers worldwide.
Suicide Mods is a prominent vaping company dedicated to delivering premium products. With a focus on quality and innovation, Suicide Mods creates exceptional devices and accessories that cater to the needs of vaping enthusiasts. Their commitment to excellence has earned them a reputation for producing high-performance and stylish vaping solutions.
Is the Ether Boro RBA Kit Lite by Suicide Mods not to your tastes? Discover our huge range of Rebuildable Tanks - we've a wide range to choose from!
Ether Boro LITE Features:
Dual Clamp Build Deck
Four Airflow Pins - 1mm, 1.5mm, 2.5mm and 4mm.
510 Adapter Included
Clear PCTG Tank Reservoir
Package Contains:
1x Ether Boro RBA
4x Airflow Pins
1x PCTG Tank Reservoir
1x Spares Bag
View full details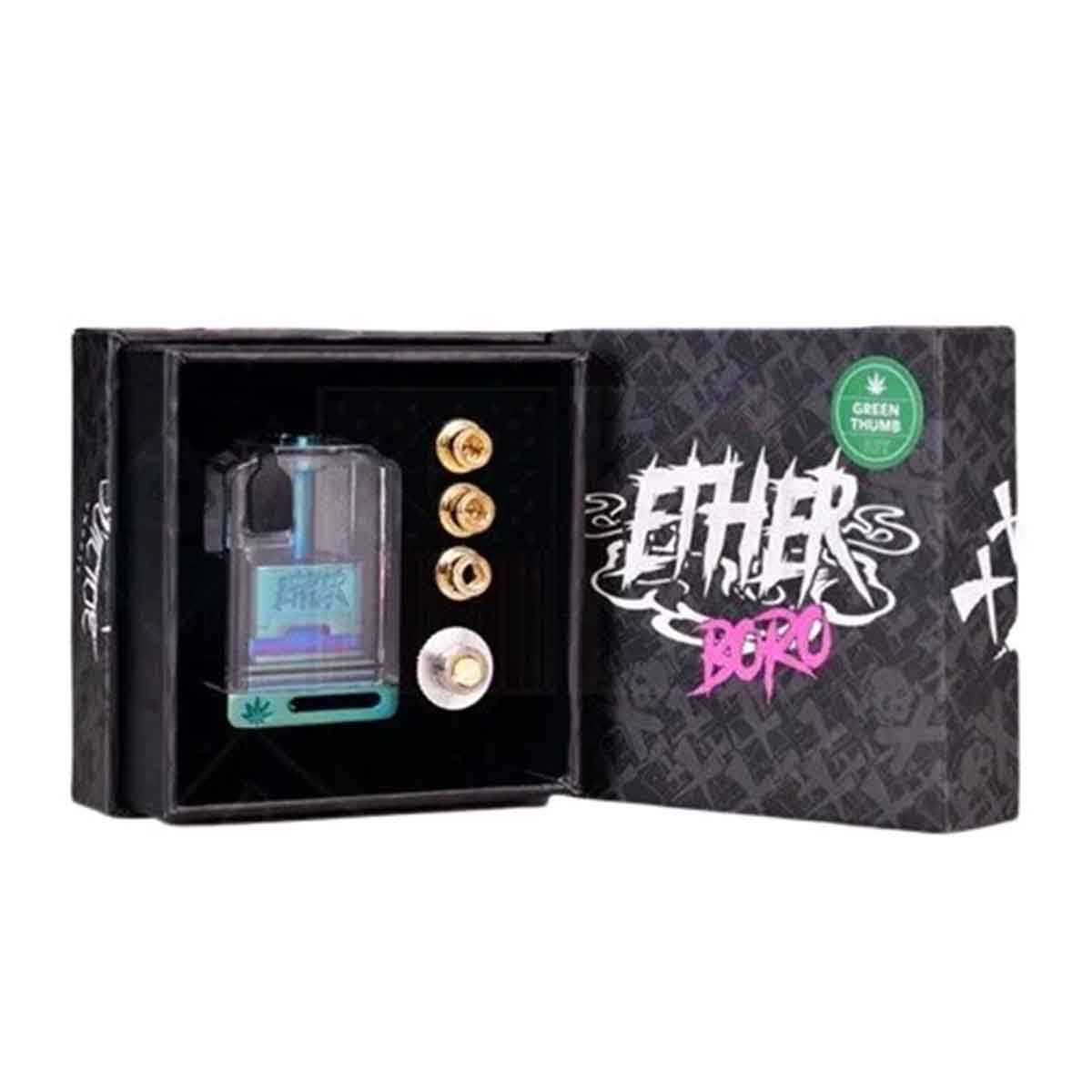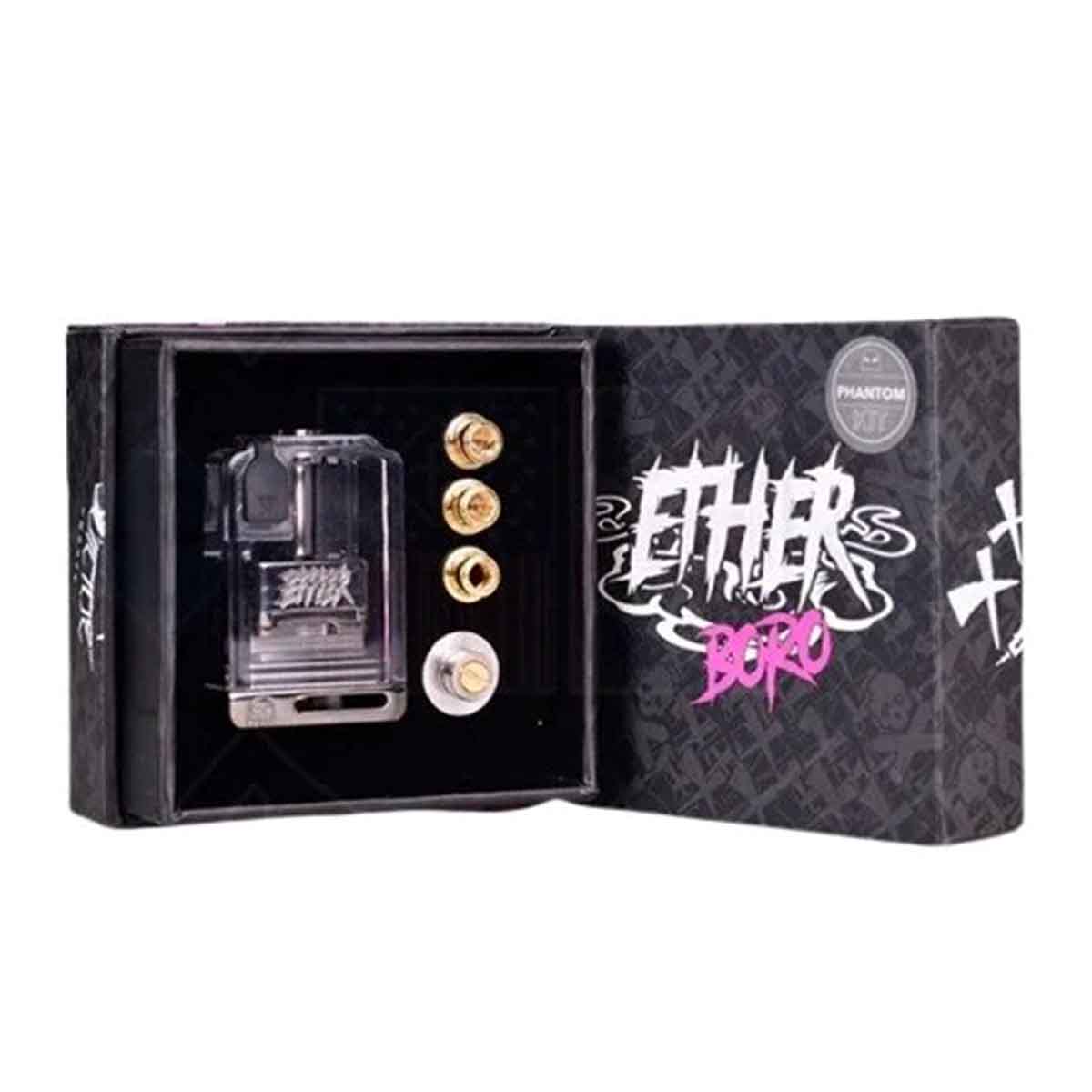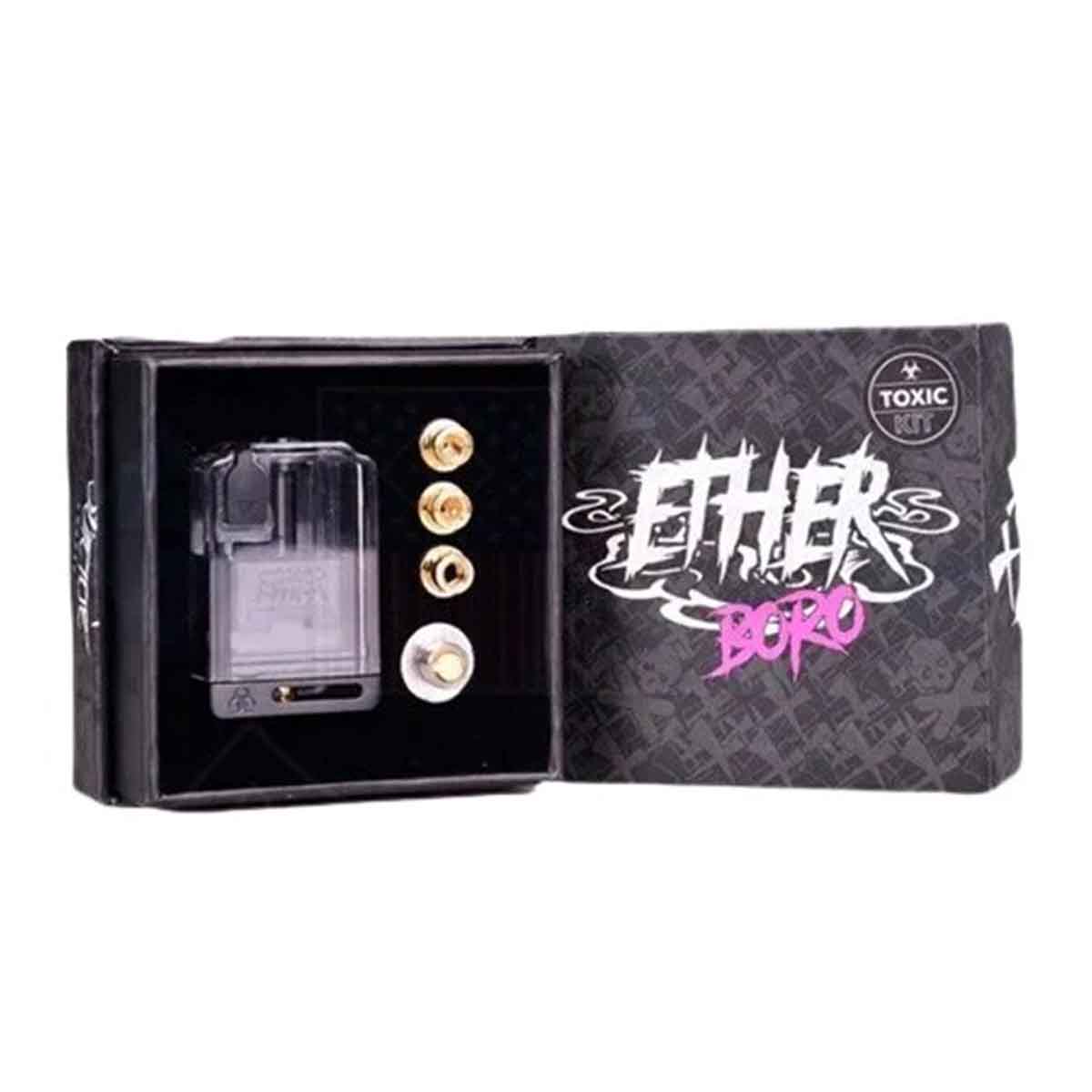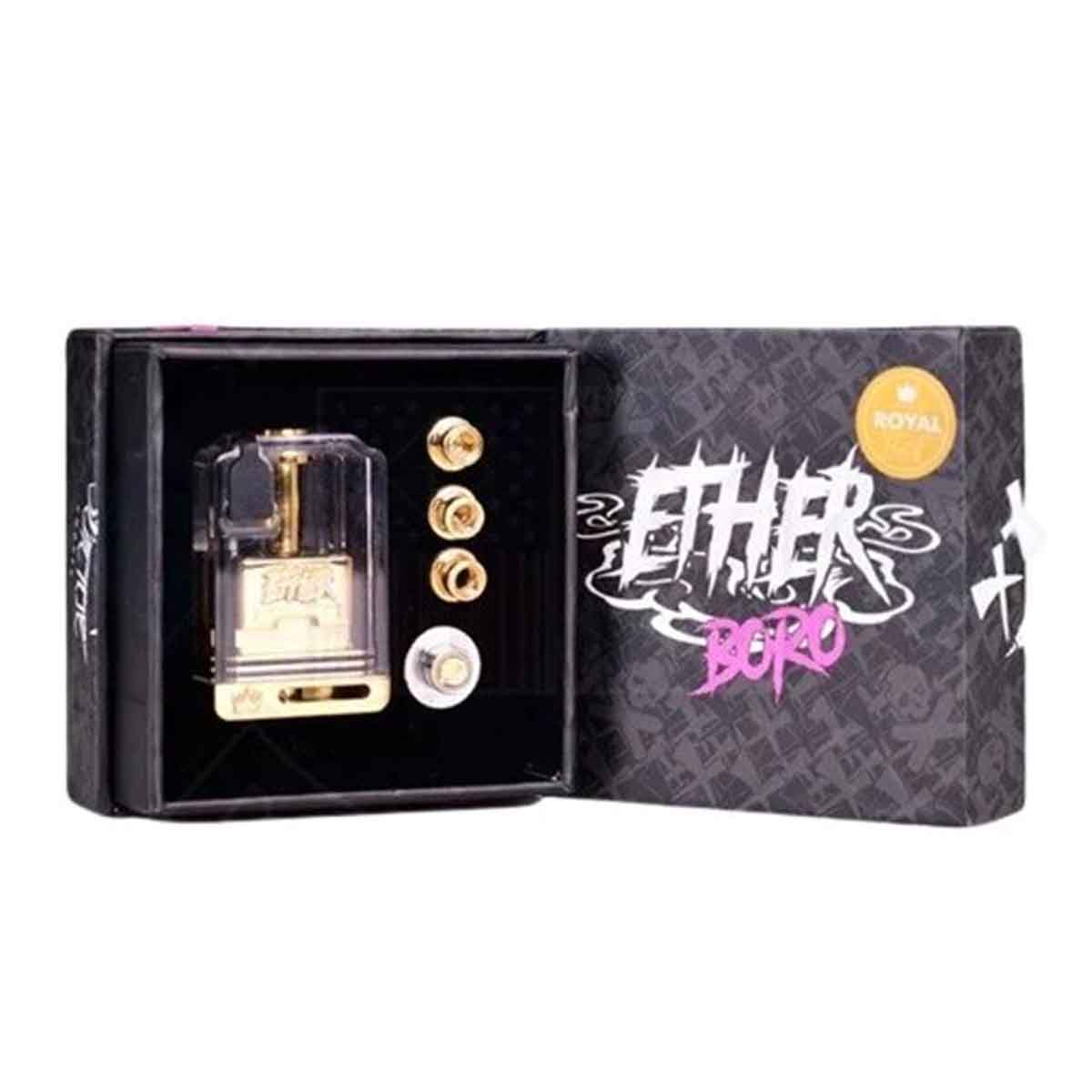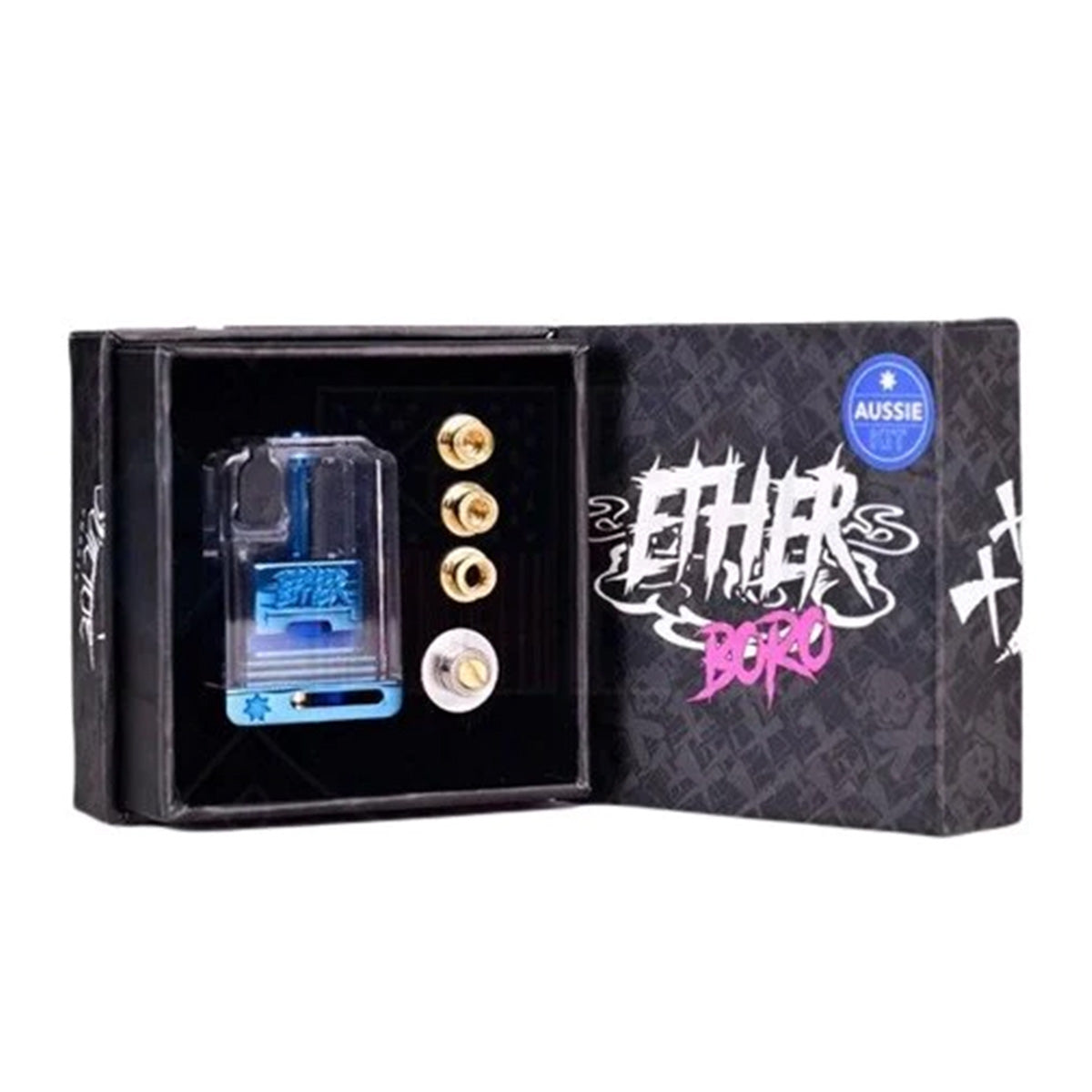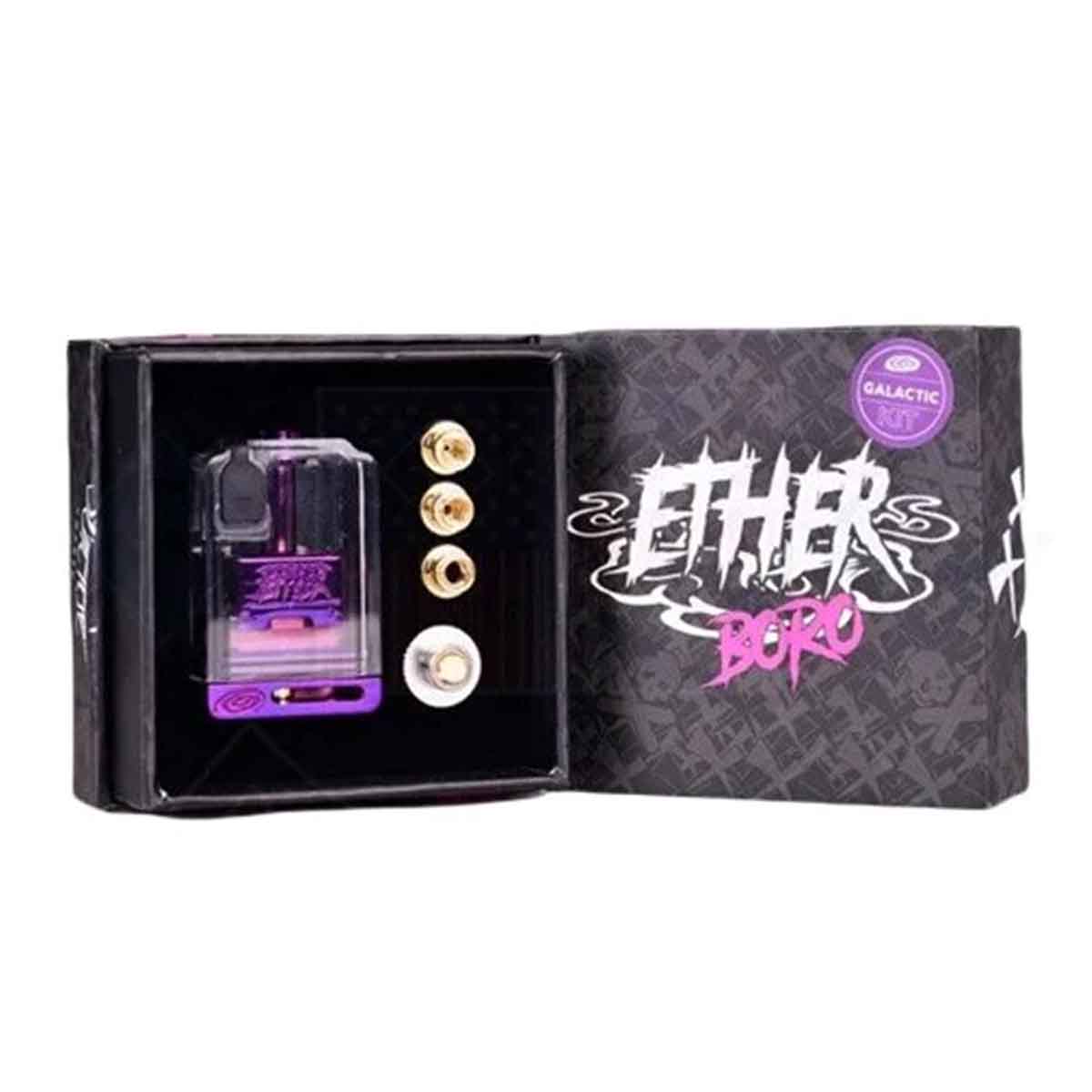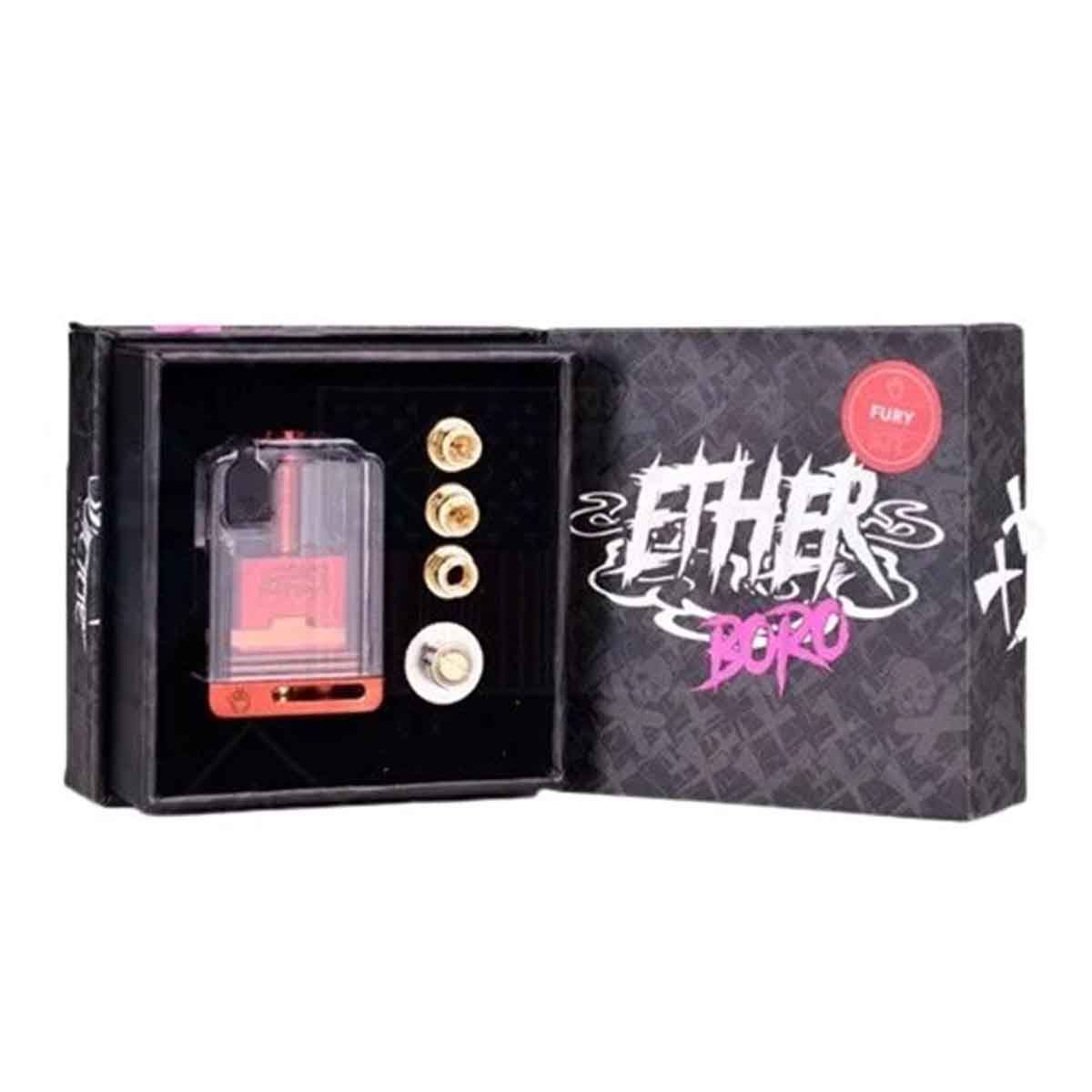 Saturday Delivery Available