Login to view price.
The Stig Pod is a revolutionary pod mod, created by the makers of the incredible VGOD line of hardware, this device makes vaping as easy as ever!
Combining all new battery and coil technology with new advancements in eliquid manufacturing to provide an incredible device small enough to be mistaken for a lighter! Using salt based nicotine this powerful little unit packs enough punch to last all day, due to its high nicotine levels you don't need to vape it as often, however it provides an incredibly satisfying vape experience thanks to the salt based nicotine which is not as harsh on the throat as regular nicotine.
STIG
The Stig disposable pod mod comes in a three pack, is well priced and is by far the most convenient device we've ever come across, buy a pack for your car, as a backup, or to help a loved one quit smoking! This device does not vape like a sub-ohm mod and has a much higher retention rate, simply put, it allows smokers to quit more effectively. 
Available in 4 amazing flavours:
MIGHTY MINT
TROPICAL MANGO
CUBANO
LUSHICE
View full details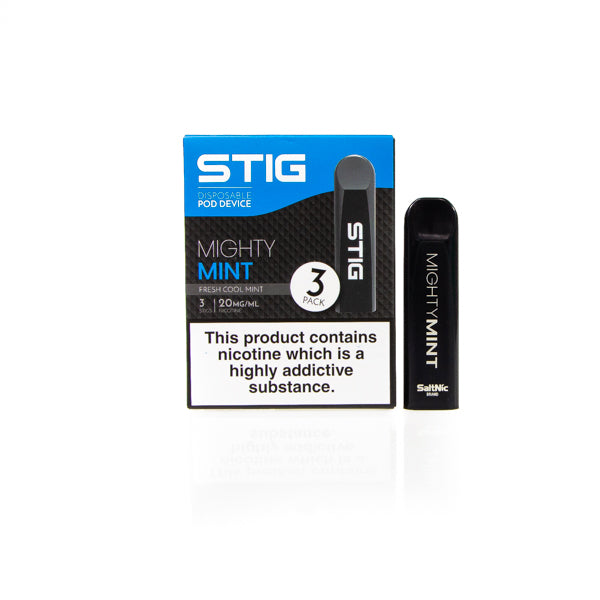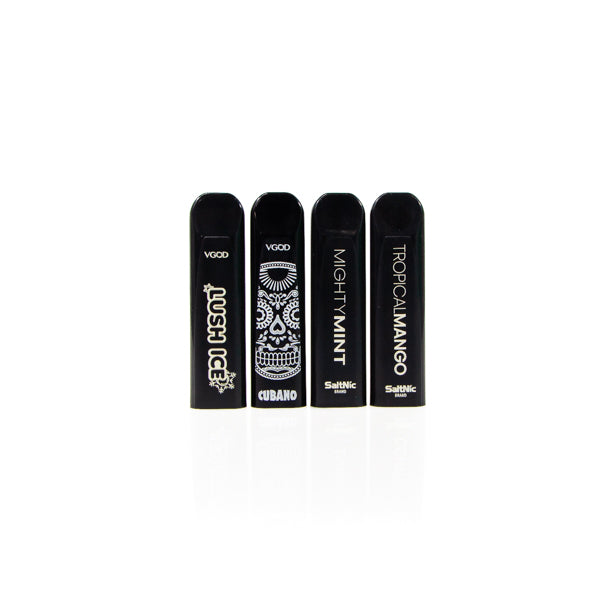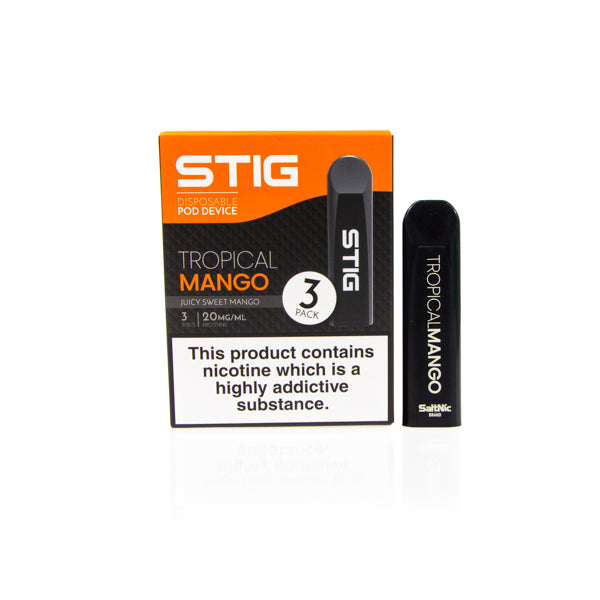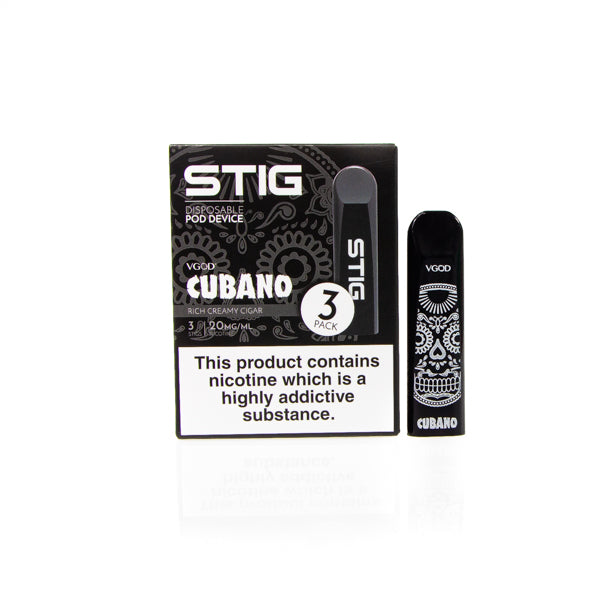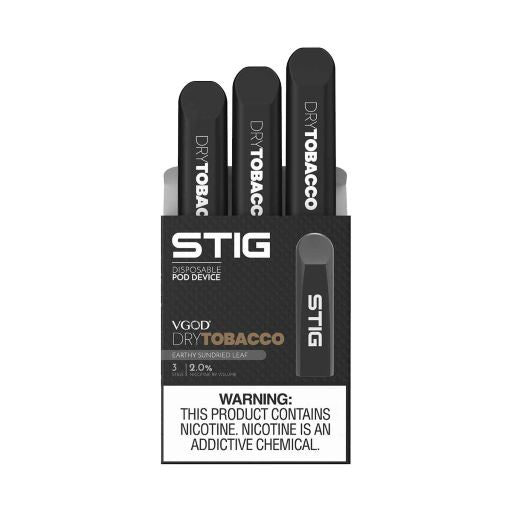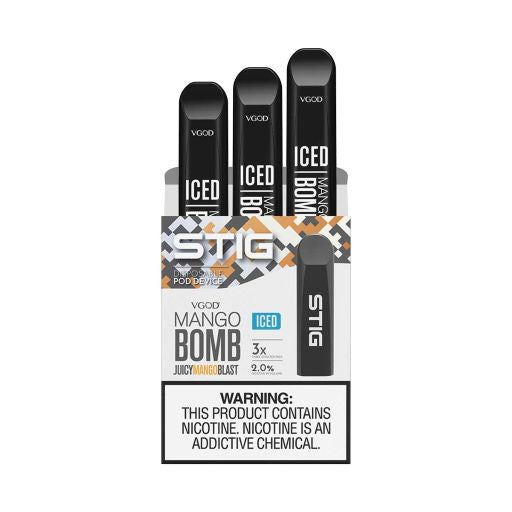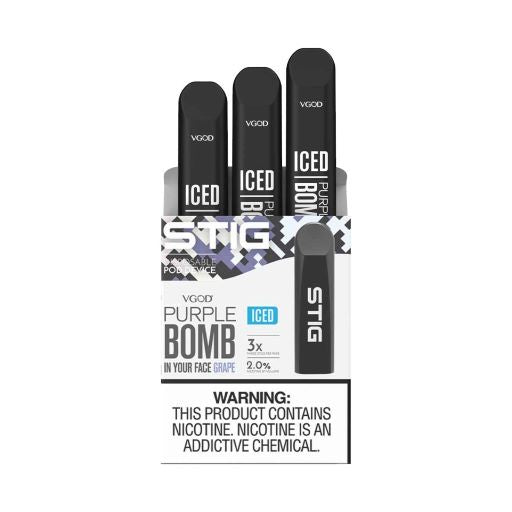 Saturday Delivery Available