Login to view price.
Elfliq E-liquids are premium Nic Salt E-liquids made by the world renowned best selling brand Elf Bar, producers of the best disposable vape to date.
Sour Apple Nic Salt E-liquid by Elf Bar Elfliq , one of the most popular producers of Disposable Vapes within the UK, is a classy combination of crisp green apples paired with a sour candies followed by a sweet exhale  - a flavour that you're likely already familiar with. If you're susceptible to sweet and sour fruity flavours, this might just be the e-liquid for you!
This is a 50/50 VG/PG e-liquid and as such we'd recommend using this Nic Salt in a low-wattage MTL Starter Vape Kit or Pod System Vape for the best performance and smoothest experience.
Elf Bar, a leading brand in the vaping industry, has created an outstanding selection of nic salts. These are not just nicotine salts but some of your favourite pod and disposable vape flavours in a 10ml nic salt e-liquid blend.
Features;
Flavour Profile: Green Apple, Candy, Sour, Sweet, Fruity

50/50 VG/PG E-liquid

10ml Bottles

Available in 10mg & 20mg Nicotine

Suited to MTL Vape Kits

TPD Compliant
View full details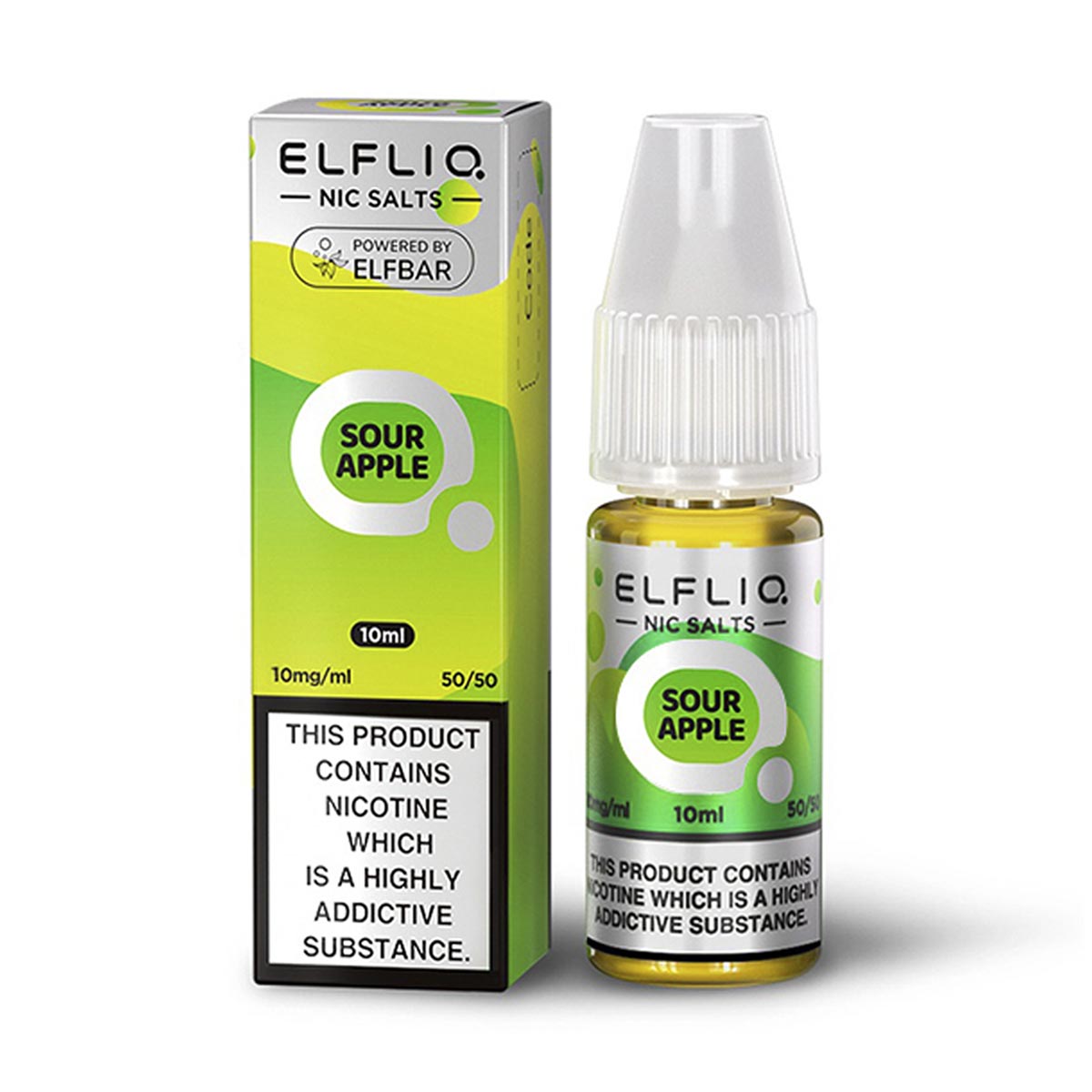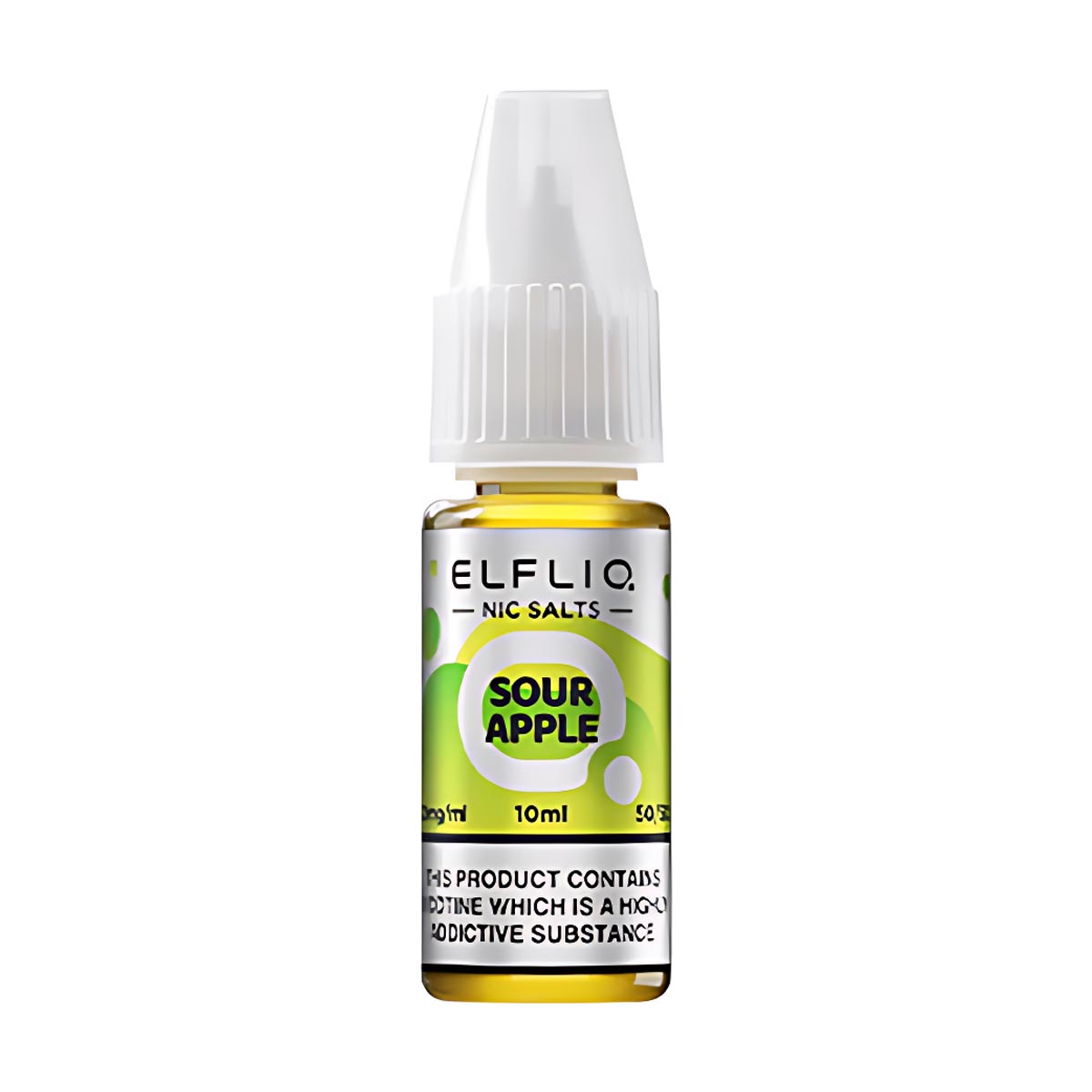 Saturday Delivery Available