Login to view price.
Each Elux Legend 3500 0mg Disposable Vape contains 2ml of 0mg premium e-liquid, designed to provide you with the very best flavour without the drawbacks of using nicotine.
The Elux Legend 3500 Disposable Vape has a built-in 1500mAh battery intended to last for up to 3500 puffs ensuring your Disposable Vapes longevity so you can make the very most of this incredible flavour for as long as possible.
Aloe Grape Elux Legend 3500 0mg Disposable Vapes are single-use vapes, meaning they're not rechargeable or refillable. Once the device's battery is drained or it has run out of juice - you simply dispose of the vape and start another.
The Elux Legend 3500 Disposable Vape is ideal for vapers that prefer the tighter draw of a Mouth to Lung Vape Kits - it's incredibly similar to cigarette-style Vapes but without the high nicotine content.
Elux Legend stands as a prominent brand in the world of vaping, known for its commitment to producing quality products in large quantities. With a focus on creating exceptional disposable vapes, Elux Legend combines advanced technology and expert craftsmanship to deliver the best vaping experience.
Each product is carefully designed to provide convenience and satisfaction, offering an array of flavours that cater to diverse preferences. The brand's dedication to authenticity and intense flavours has garnered a large following among vapers seeking a reliable and enjoyable vaping journey and increased its popularity rapidly.
Explore the range of Elux Legend 3500 Disposable Vapes with Grey Haze, and discover the perfect blend of quality, flavour, and convenience.
Elux Legend 3500 Features:

0mg Nicotine (Nicotine Free)
Up to 3500 Puffs
1500mAh built-in battery
Wide range of flavours
2ml e-liquid capacity
Inhale Activated
Simple & convenient
No need for recharging or refilling
Pocket-Sized & Portable
TPD Compliant
View full details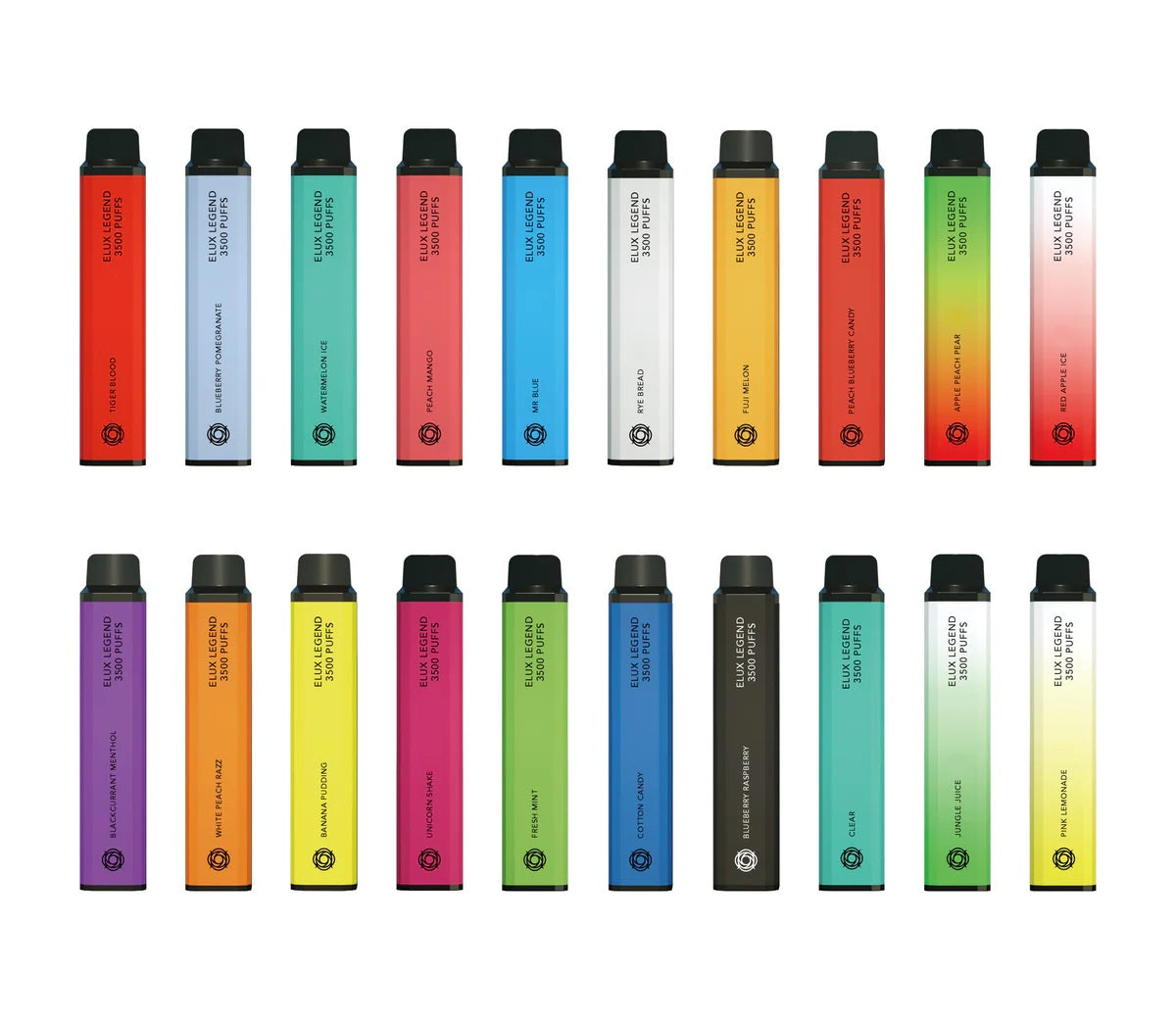 Saturday Delivery Available