Login to view price.
ELF Bar 600 Disposable - 10mg 
The Elf Bar 600 disposable vape kit is a device that is user-friendly for beginners, highly portable, and has an eye-catching appearance that is also very compact. This kit has a 550mAh pre-charged battery, making it ideal for vaping on the go because it can handle about 600 puffs in total (equivalent to a pack of cigarettes).
With 2ml of prefilled eliquid and 10mg / 20mg of nicotine strength, you get an excellent MTL experience with every inhale while keeping everything clean and maintenance-free.
ELF Bar 600 Flavours:
Apple Peach: Refreshing flavour of green apple and luscious peach.
Banana Ice: A blend of ripe, delicious bananas and crushed ice.
Blueberry: Traditional, earthy tones of luscious blueberry flavour.
Blue Razz Lemonade: A sweet and sour combo of raspberry and blueberry with fresh lemonade.
Blueberry Raspberry: A mix of raspberries and blueberries tastes excellent.
Blueberry Sour Raspberry: A combination of blueberries and raspberries that is both sweet and sour.
Cherry: A blend of luscious, sweet cherries squeezed into a delicious juice.
Cherry Cola: The classic, carbonated taste of Cola is enhanced with cherry flavouring.
Coconut Melon: Tropical burst of luscious coconut and reviving melon.
Cola: The traditional, bubbly flavour of Coca-Cola.
Cotton Candy Ice: A sweet candy flavour with a glimpse of fruit.
Cream Tobacco: A sweet flavour of tobacco and milk.
Elf Berg: Mixed berries with a generous amount of menthol for a moderate flavour with a powerful effect.
Elf Bull Strawberry: A delicious combination of sweet strawberries and exhilarating energy.
Elfbull Ice (Energy Ice): Your favourite energy drink's fizzy flavour.
Grape: A deep, earthy taste.
Kiwi Passionfruit Guava: Kiwi, passionfruit, and guava make for an exotic fruit combination.
Lemon Tart: This tastes like buttery pastry with a hint of lemon.
Lychee Ice: Uniquely sweet and juicy flavour with a hint of menthol.
Mad Blue: A magnificent combination of blackberries, blueberries, and raspberries.
Mango: Sun-kissed, juicy mango flavour.
Mango Milk Ice: A cool mango milkshake that is soft and velvety.
Peach Ice: A distinct and juicy flavour, served with a splash of ice.
Pineapple Peach Mango: Combination of delicious mango, pineapple, and peach in a tropical smoothie.
Pink Grapefruit: A refreshing grapefruit taste that is just the right amount of bitter and sweet.
Pink Lemonade: Fresh lemonade combined with red berries.
Spearmint: A blast of sweet mint with a menthol undertone.
Strawberry Banana: Strawberry and banana blended in a tasty smoothie.
Strawberry Ice: A flavour reminiscent of fresh strawberries with a menthol tinge.
Strawberry Ice Cream: Sweet strawberries are mixed with a thick, creamy taste.
Strawberry Kiwi: A mixture of sweet strawberries and juicy kiwi.
Strawberry Raspberry Cherry Ice: A blend of delicious strawberries, juicy raspberries, and luscious cherries served over ice.
Watermelon: The taste of watermelon is light and refreshing.
You can order the Elf Bar 600 puff disposable vape at our online vape shop, Grey Haze Uk. With Elf Bar, you can get the most out of each puff. Whether you vape a lot or a little, the flavours of the elf bars will last until the last puff. Check Our ELF Bar Disposable Vape Range with Multi-buy offers.
Features & Highlights:
Compact Design
Lightweight
Pre-filled with 2 ml of 20 mg nicotine salt e-liquid.
No Button
Draw Activated
Wide range of refreshing flavours
Package Content:
These things are included in the box for the Elf Bar Disposable Vape;
1 x Elf Bar Disposable Pod Device 600 Puffs
You cannot recharge the battery or refill the pod
Specifications
Product name:
Elf Bar 600 Disposable Kit
Size:
Height: 104 mm
Diameter: 16 mm
Battery:
550 mAh
Eliquid Capacity:
2 ml
Nicotine Strength:
10mg Or 20mg
Puffs:
Up to 600 puffs
Flavours:
33
Frequently Asked Question About ELF Bar:
How do you use an Elf Bar 600?
Each device comes with prefilled eliquid and 550mAh built-in battery. You don't even have to turn on the device to start vaping. Just breathe in through the mouthpiece, and you'll get a similar feeling to when you smoke a cigarette. You can switch to a new one when the e-liquid or battery runs out.
How many puffs do you get ?
You will get about 600 puffs out of the Elf Bar because of its enormous 550mAh built-in battery and 2ml of nic salt e-juice that has already been pre-filled. The nicotine content of the Elf Bar 600 Disposable Pod is 20 mg, and it comes in a wide variety of mouthwatering flavours. A design that is modern and innovative is the primary feature.
How long does a 600 puff elf bar last?
Depending on your chosen product, each Elf Bar has approx 600 puffs inside of it. The majority of vapers, on average, take 135 hits per day. You should get approximately 4 days of use out of an Elf Bar.
Can I quit smoking?
According to Public Health England "Vaping is positively associated with quitting smoking successfully. In 2017, over 50,000 smokers stopped smoking with a vaping product who would otherwise have carried on smoking."  See report here.
How many cigarettes are 600 puffs?
You should get about 600 puffs out of an Elf Bar, it is difficult and not honest to equate this to physical cigarettes.
Can you refill an Elf Bar 600?
No, you cannot refill disposable Elf Bars. Elf Bars are made to be used right away after you buy them. You don't have to do anything to set them up, like charge the batteries or mess with the e-liquid. Every device you buy is already charged and has your choice of e-liquid.
Why does my elf bar 600 taste burnt?
If the wicking system in your vape is dry or not functioning correctly, your elf bar may have a burnt flavour. A burnt flavour means either the elf bar is faulty if it's new, or the liquid is finishing.
How much nicotine is in an elf bar?
Each device is prefilled with 2ml eliquid and with an option of either 10mg or 20mg nicotine strength. You can also buy Zero Nioctine ELF Bar.
View full details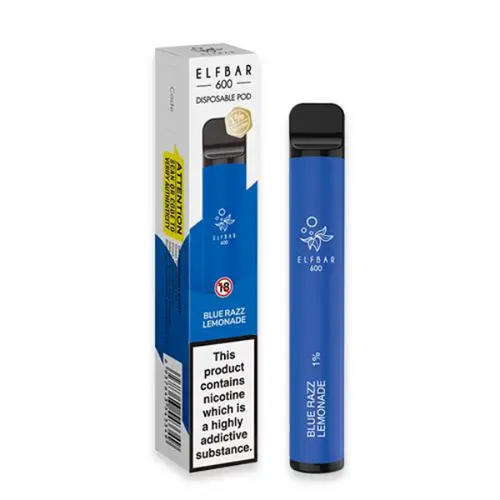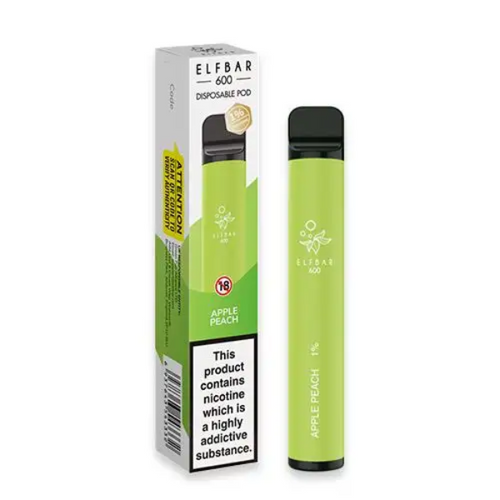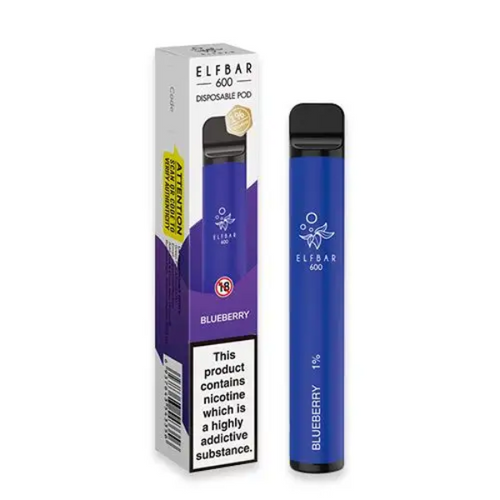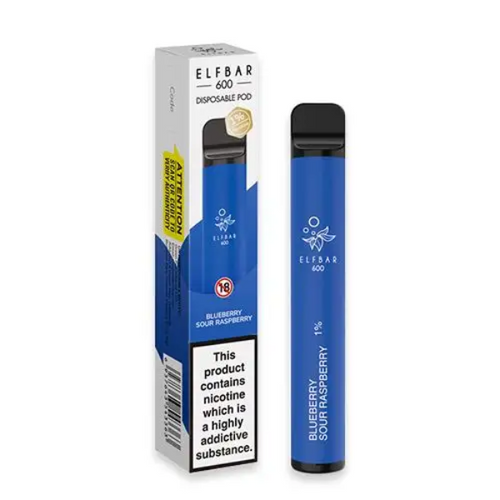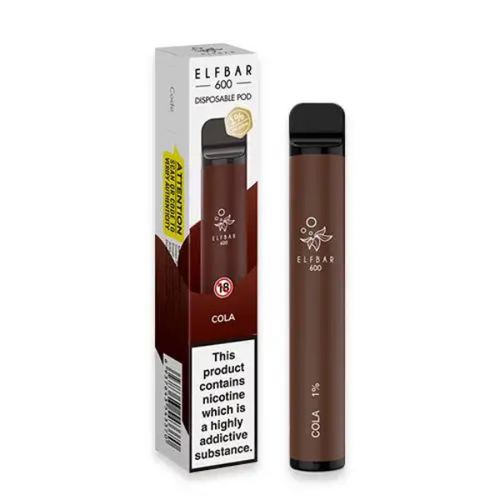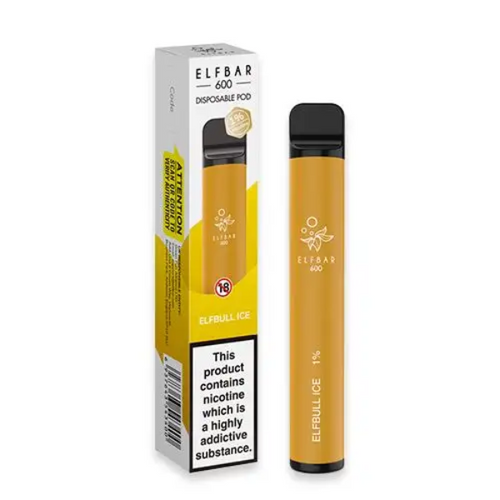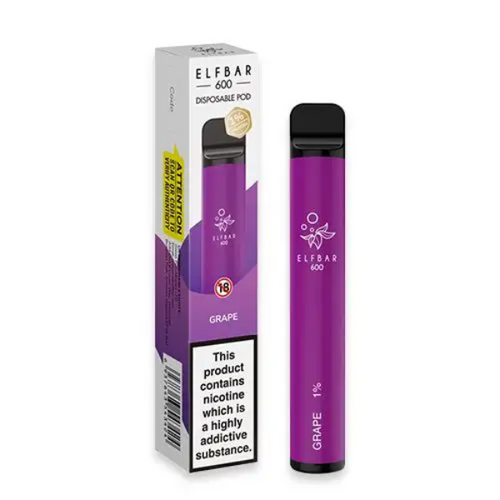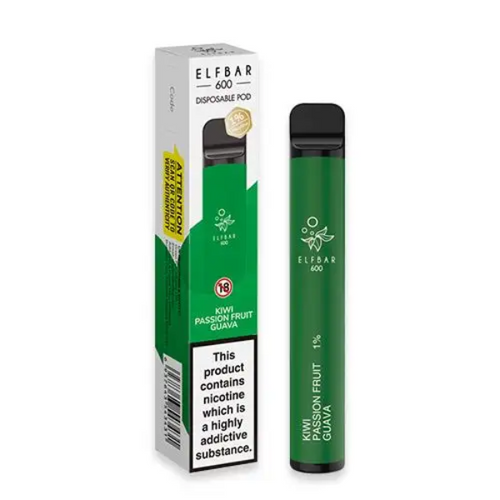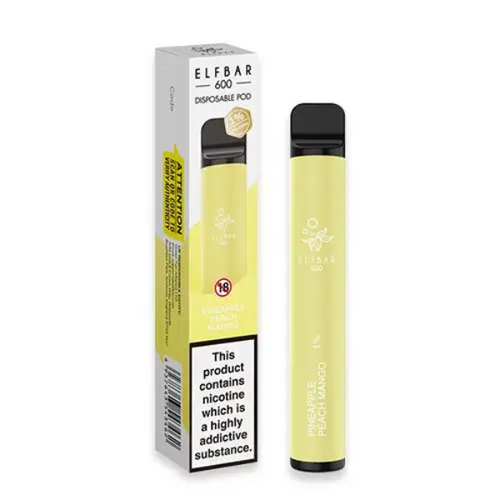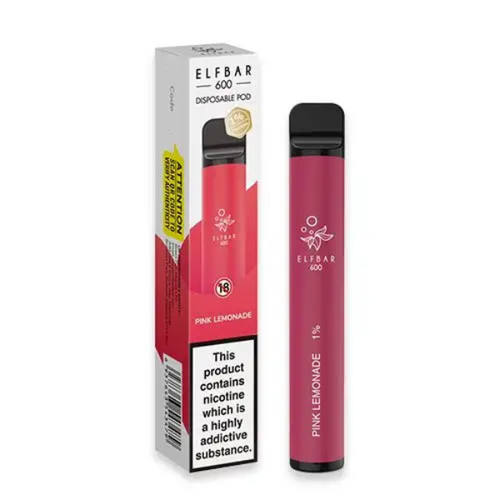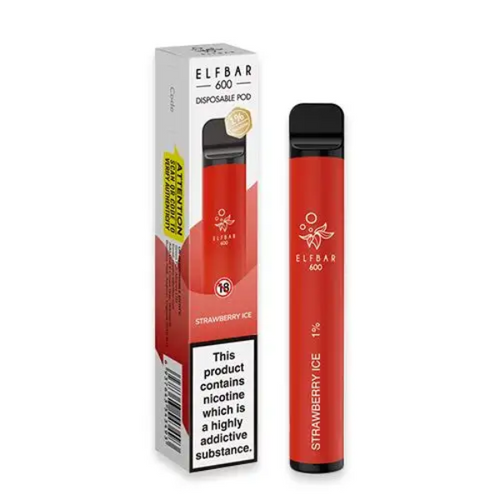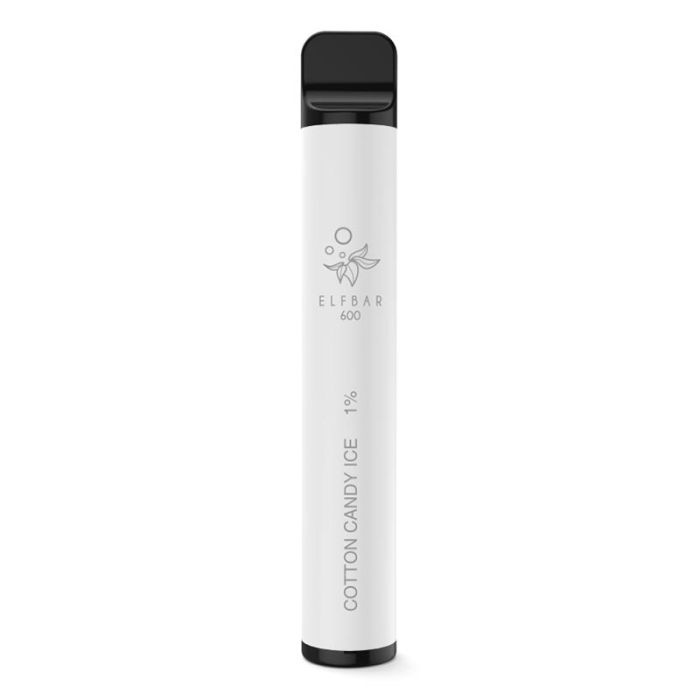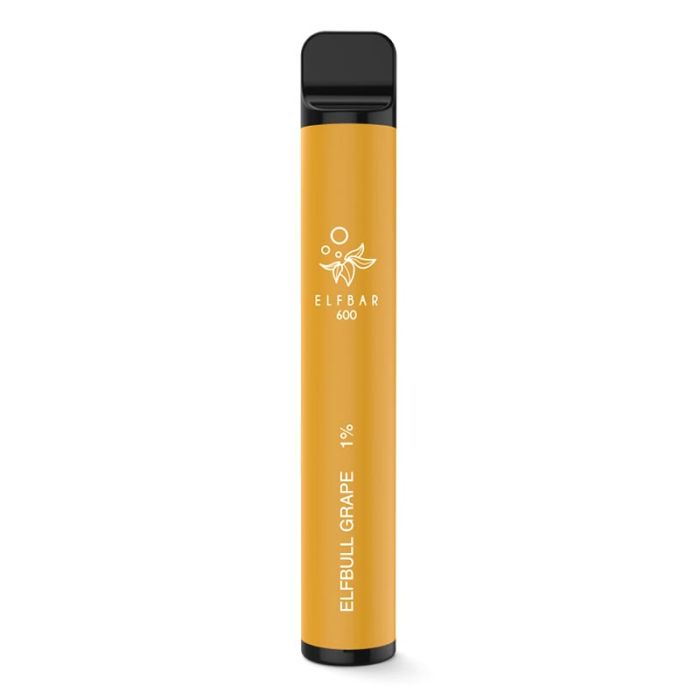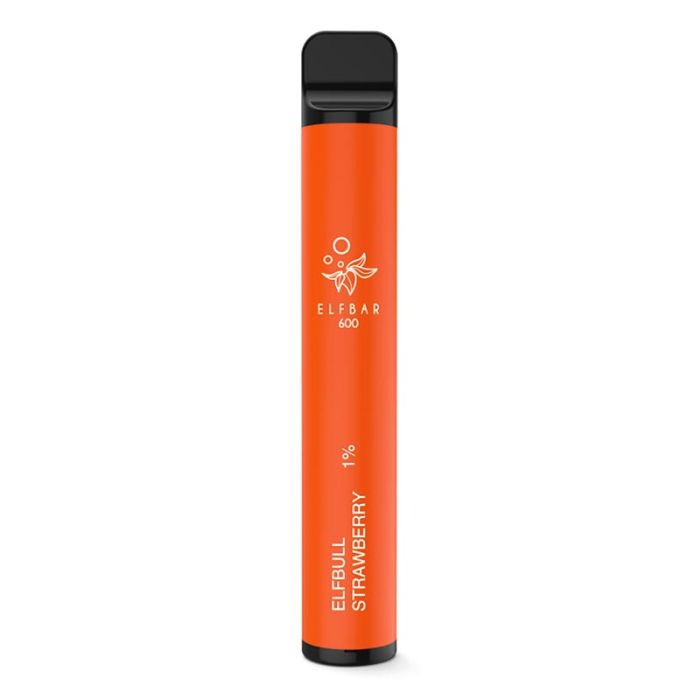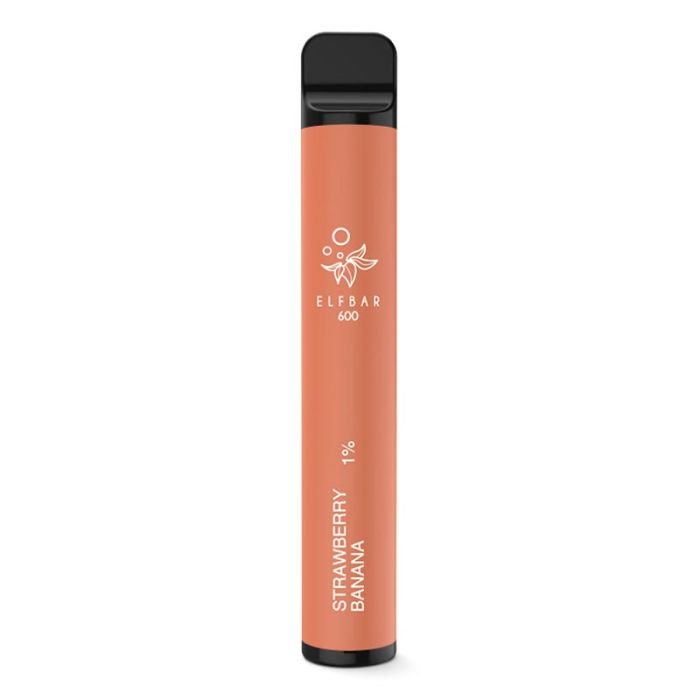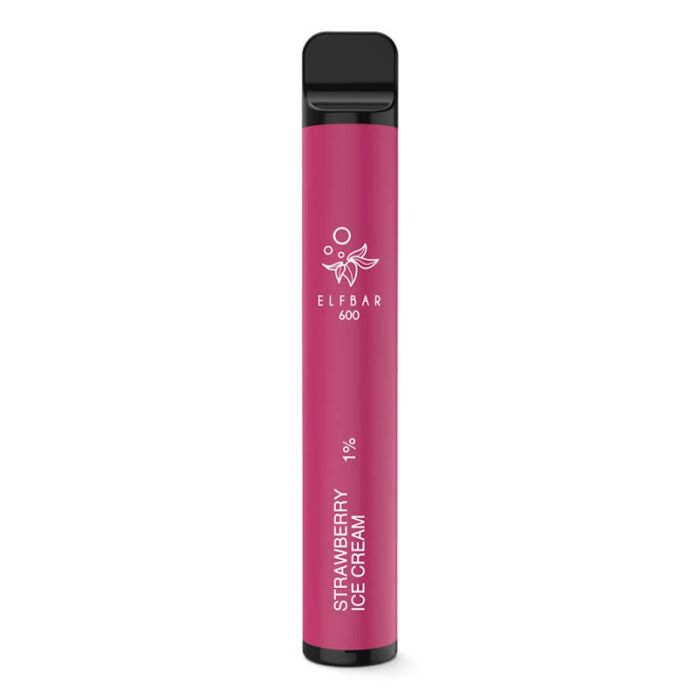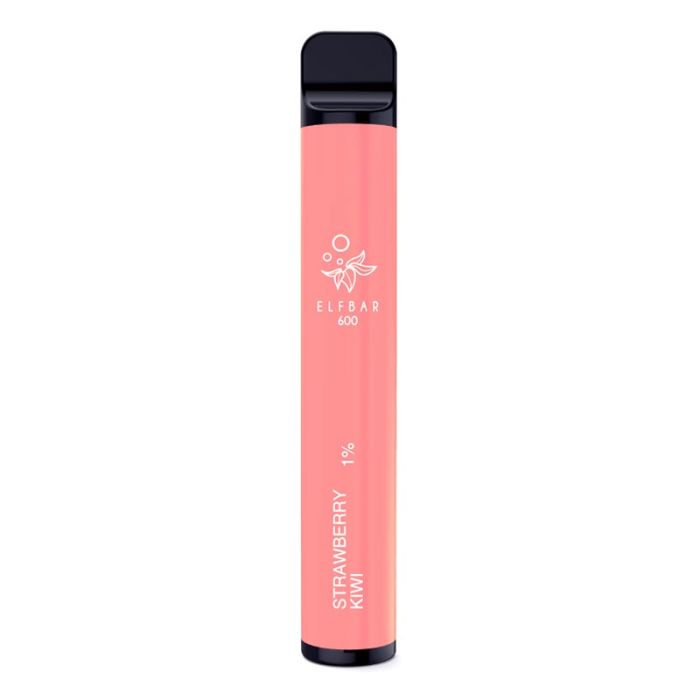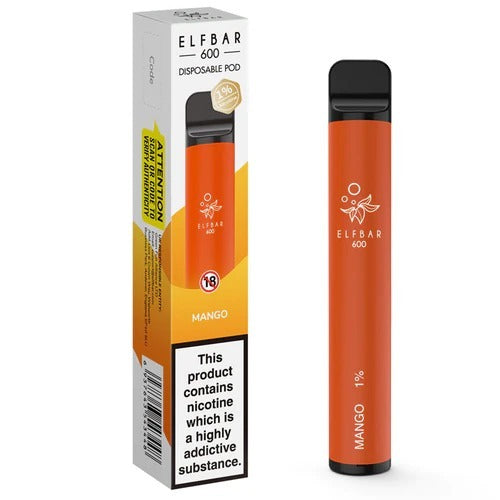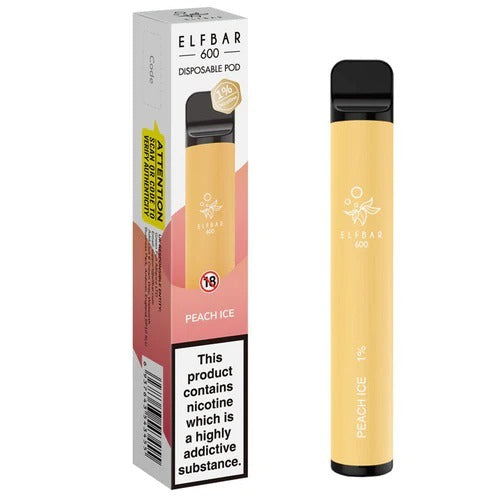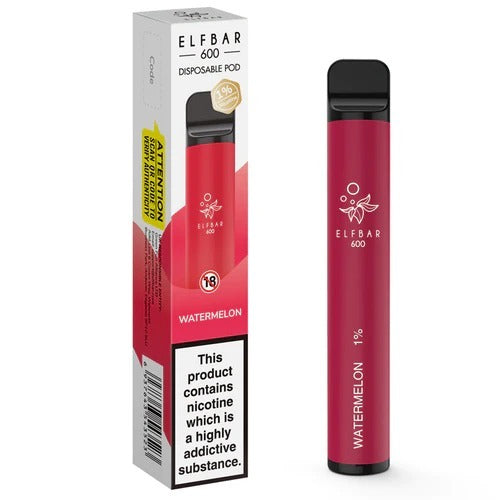 Saturday Delivery Available