Login to view price.
Dinner Lady FUYL Disposable Vape is the perfect vape for vapers of all levels seeking a hassle-free and lightweight device. Ready to use upon unboxing, it requires no maintenance and can be effortlessly replaced with a new one when empty.
Prefilled with 2ml of smooth nic salt e-liquid, each device provides up to 600 puffs, equivalent to more than 20 cigarettes. Emitting a discreet amount of vapour, the FUYL disposable vape by Dinner Lady replicates the sensation of smoking a cigarette, making it user-friendly for everyone.
With inhale activation, there are no buttons or settings to navigate; simply take a puff on the mouthpiece to start vaping. The UK-made nicotine salt e-liquid offers a smoother throat hit, satisfying cravings rapidly without affecting the flavour.
Features:
20mg Nicotine Salt

Suitable for MTL Vapes

Wide range of flavours

Made in the UK
View full details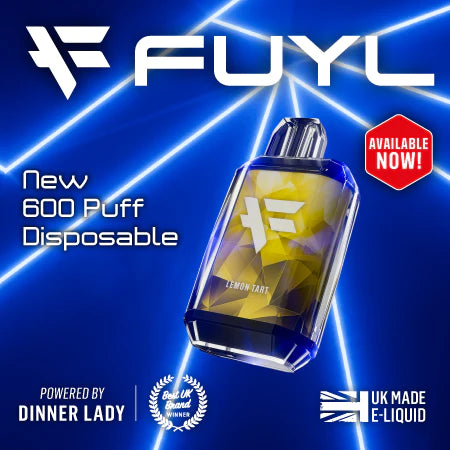 Saturday Delivery Available