Login to view price.
The Crystal Bar Plus Cherry Ice pods, are pre-filled with 2ml e-liquid and deliver approx. 600 puffs, similar to 20 cigarettes. These are compatible with the Crystal Plus pod kit. They're filled with 20mg salt-based nicotine strength to deliver a smooth throat hit and faster body absorption compared to standard e-liquid.
Cherry Ice is a tantalizing blend of sweet and cool flavours. A delicious Cherry candy flavour is rounded out by a cool, refreshing blast of menthol. This refreshing vape is a must-try and a perfect all-day vape.
The 1.2ohm coil is also pre-installed and creates a smooth tight draw similar to a cigarette while producing a small amount of vapour and retaining the great flavour.
Featuring a 1.1 Ohm built-in meshed coil known for consistent and rich flavour delivery from first to last draw. Plus, you can enjoy MTL-style vaping with these pods that mimic the feel of traditional cigarettes.
Being pre-filled with e-liquid, there is no need to need to refill the pods or go through any messy coil changes. Once the Eliquid has run out, just dispose of the empty pod and install a new one.
Cherry Ice Crystal Plus Pods Features:
2ml E-Liquid Capacity
20mg salt-based nicotine
Up to 600 Puff
Inhale-activated
Pre-filled pods
1.1 Ohm Meshed Coil
MTL Draw
SKE Crystal Plus Pods Package Contents:
2 x Crystal Plus pre-filled pods
View full details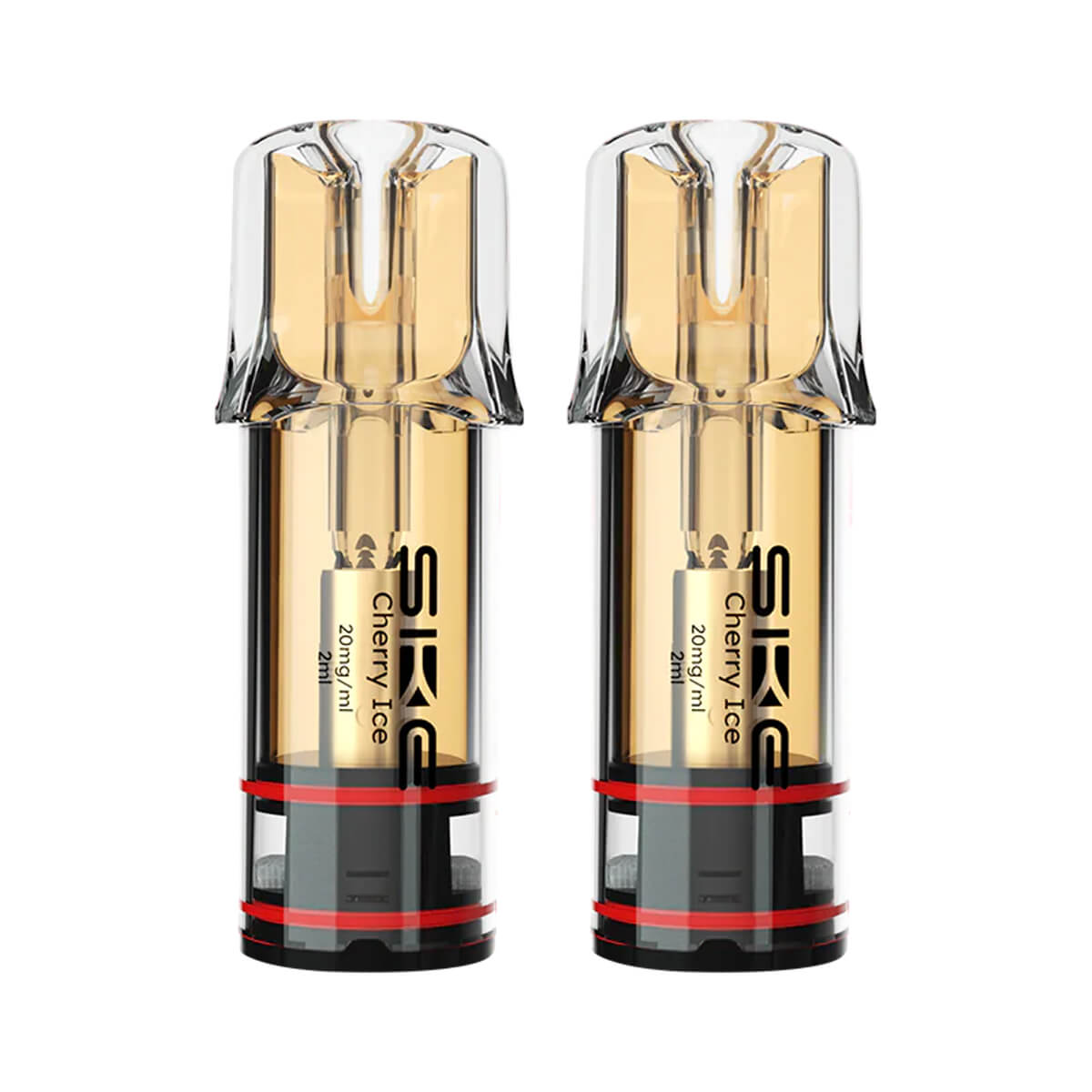 Saturday Delivery Available